"Unequaled Lifetime Warranty Protection
Our lifetime warranty covers the entire replacement window, INCLUDING SCREENS, and it's fully transferable to a second property owner. (When we say the entire replacement window, we mean it).
Call now for a 14 page window catalog!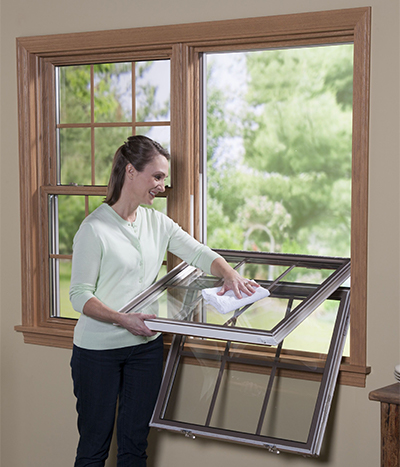 Double hung replacement window style, tilts in for easy cleaning. Multiple colors and stains available. 
Old Time Quality, Family Owned and Operated, Since 1957
Permanent Place of business
Individually custom made for each opening
Certified Design Representatives and Craftsmen
Transferable Lifetime Warranties, includes parts and screens
Apples to Apples lowest price guarantee
Fully Insured Employee Installation and Labor Guarantees
Convenient Financing and Affordable Terms
Show Room available by appointment
Available in a multitude of interior and exterior colors.
27% more viewing area than other replacement windows.
Omega 12 Glass
One of the highest (R value) ratings.
Ten different styles of replacement windows in Kirkwood to meet every need.
Lifetime warranty covers: the entire replacement window, the frame, insulating glass unit, interior and exterior finishes, and the hardware, including screens.
Call for a list of work in your neighborhood!
A 14 page Window and Door catalog is available on request. Call today to receive a free copy!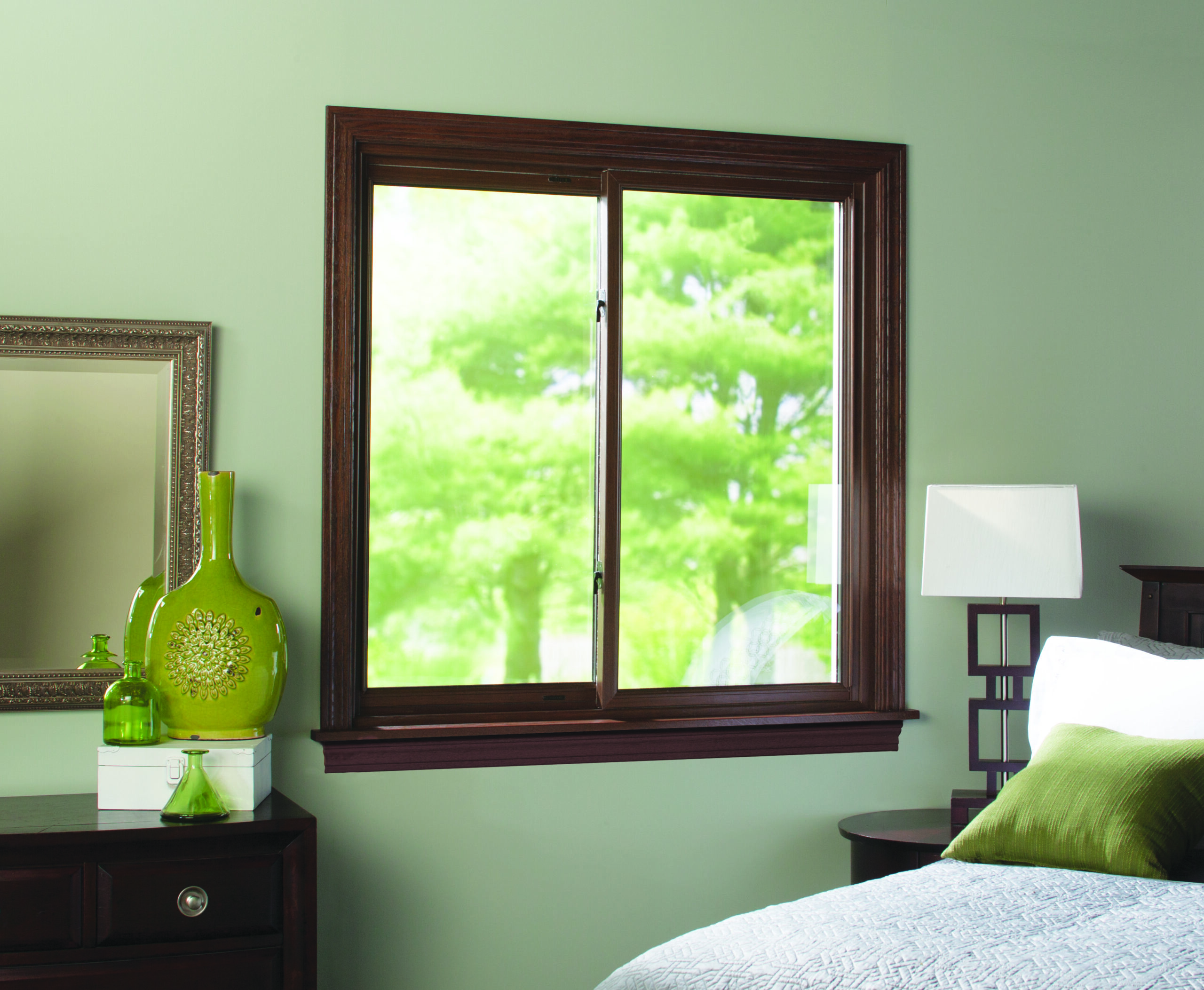 Sliding style window with woodgrain finish.
How Good is the Lifetime Warranty?
Lifetime Warranty:
Contoured Lift Rails and dual pulley balance system for ease of handling.
Triple Weather-Stripping Seals for efficiency performance.
Polyurethane Replacement Window Frame Insulation (one of the highest "R" values).
Recessed Locks for added security.
Noticeably More Viewing Area than any competitor.
Exclusive "Omega 12" Glass – is one of the best energy efficient glass in the industry.
Solar Clean Glass – a self cleaning glass that lets the sun and rain do the work.
Our LIFETIME Warranty is the best in the business.
Replacement Windows in Kirkwood Warranty cover "the entire window:"
The Frame
The Insulated Glass Unit
The Interior Finishes
The Exterior Finishes
The Hardware
"Even the Screens"
And is fully transferable to the second property owner.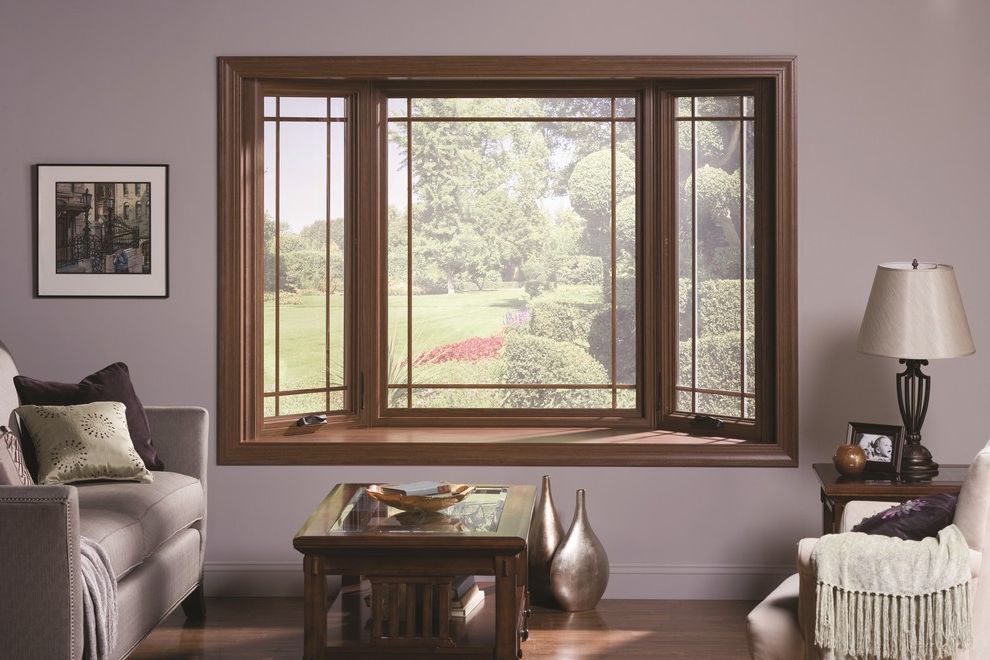 Bay window, wood grain finish with grids.
Adds a new and exciting dimension to your living area
Available in multitude wood grains and colors
Standard and Architectural hardware
Increases your view to the outside
OptiView screens for a clearer view and better insect protection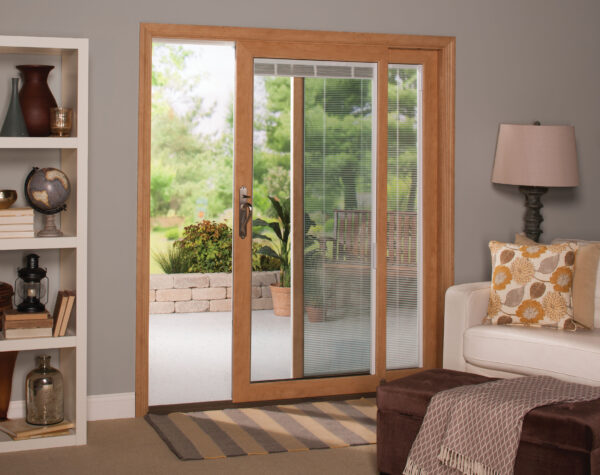 Sliding patio door, wood grain finish with adjustable blinds.
Available in multitude wood grains and colors
Optional Adjustable Blinds between the glass
"Solar Clean" self cleaning glass
Three Point Locking system for safety
Twin, Rolling system for lifetime operation
An upper rolling system keeps screens in their track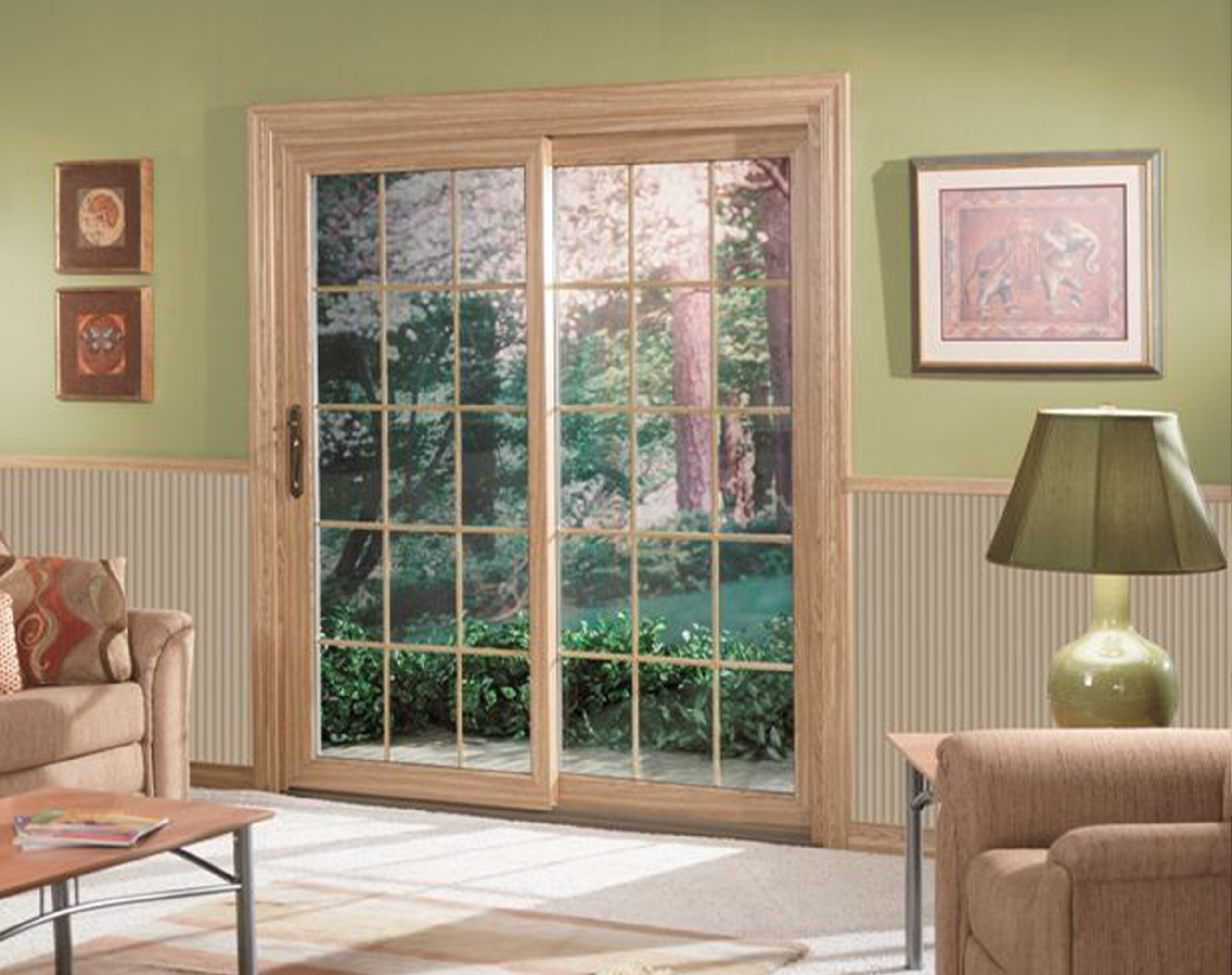 Sliding patio door, wood grain finish with grids.
What Our Customers are Saying:
"I cannot express enough how much I am enjoying my Patriot Windows. Now that winter is here, my home is now much warmer and draft free. The employees were wonderful and I would highly recommend if you need any home improvements, this is the company I would go with!!!"
"They were very professional. They were always on time for scheduled meetings, and they answered all of our questions. It is wonderful being able to see outside again."
"This is the third time that I have used Patriot Sunrooms. I think they are exceptional and I will continue to use them if I have a need."
"We have been really happy with them and thought the workmanship was really good. Eric and Ben were the contractors that came out and took care of everything. We were really happy with them."
"I was very impressed with the work their crew did. They were very friendly and they answered any questions I had. They did the work in a timely manner and they cleaned up well when they finished. I was very satisfied."
"I thoroughly enjoyed dealing with Patriot on all occasions. They have been real nice."
"Definitely would recommend this business to anyone needing a project done! They're amazing!"
"Absolutely wonderful business. Highly recommend to anyone wanting a future project done."
Easy Financing Available!
12 Months same as cash. No down payments!